By Adele M. Gill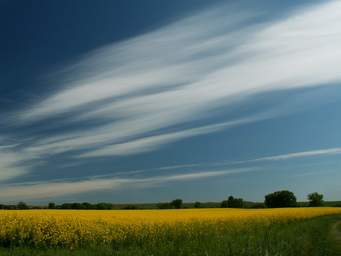 "This is the day which the Lord hath made;                                 we will rejoice and be glad in it."
Psalm 118:24
This is the day…It's so commonplace to try to live in tomorrow, especially when we are faced with daunting circumstances like the corona-virus. Sure we all live in the future at times. And right now, day after day, it's almost become the norm for many of us to wish our days away, and move into the 'If onlys.' "If only I had my freedom to go wherever I please." "If only I didn't have to wear a mask when I go out." "If only I wasn't in quarantine with my siblings" "If only I didn't have to worry about getting Covid-19." "If only I didn't have to practice social distancing." "If only I could return to work…" Surely it seems like we have lost so much, but what it if there were things to gain that make us stronger during this most difficult time?
Searching for Some Semblance of Normalcy
It's only human to want things to be restored to some semblance of normalcy during this most with all that is transpiring. But perpetual dread of any situation can easily become fertile ground for anxiety, fear, depression, and even infirmity to creep in. However, if we spend our time wishing away our days, pining away for what could be, we will certainly miss the blessed opportunities that are laid out before us… Yes, opportunities. We may even be catapulted into depression and fear over our current state of isolation, financial strain, poor health, etc…. But such reactions may easily weaken our immune systems, and provoke despair, thereby increasing our susceptibility to getting sick, physically with the corona-virus, and may certainly weaken one's mental health, as well.
Adversities Provide Opportunities
Every adversity we face in this life presents an opportunity, a silver lining, of some kind, and this pandemic is no exception. Perhaps it's to have the time to take the opportunity to clean out your closets and organize, getting your 'house in order.' Or to connect more fully with our loved ones whom you are sequestered with. Maybe it's time to try Zoom to be able to interact more fully with friends, family, and coworkers beyond email and texting. Lots of opportunities here, but the greatest one for believers is, indeed, the most timely opportunity: to strive to grow in faith. But how?
Practical Ways to Grow in Faith
The following are some practical ways to grow in your Christian faith during this isolating time of social distancing. With many of our usual distractions out of the way, we can, among other things, take this opportunity to reach out to help others in need. Here are some enriching things you can do during this Covid-19 isolation to grow and enrich your Christian faith:
Call or send a card to a friend who is alone, or who is lonely, to check in on them.
Write an encouraging note to someone in need of encouragement.
Make a casserole for your church to deliver to a soup kitchen.
Make a meal for someone and arrange for porch drop-off.
Start a gratitude journal, listing all your blessings great and small for each day.
Begin an ongoing miracle card—Write down on a pretty blank card a list of all the times God has come through in the past in surprising ways for you, as only He could. And remember—God's got this, too!
Play music, games and do activities with your children. Try teaching them something new, like how to cook, or other interactive activities.
Begin praying daily if you don't do so already; continue if you do! Pray for protection, healing, comfort, and discernment for yourself and others.
Start reading the Bible. If you are new to it, try the Psalms in the Old Testament, or the Book of John or Matthew in the New Testament.
Listen to uplifting music such as Vineyard Music or 95.1 Shine FM Christian Radio in the Baltimore area.
This is the day…We need to find a way to make every day count even in this time of adversity. Perhaps starting anew today will reap big benefits for you now and later, when we are free from this uncertain time of isolation due to the corona-virus. Count on it!
                                  "This is the day which the Lord hath made;                                      we will rejoice and be glad in it."
Psalm 118:24   |  KJV
© Copyright 2020   |   Adele M. Gill