By Adele M. Gill   |   Silver Lining Ministries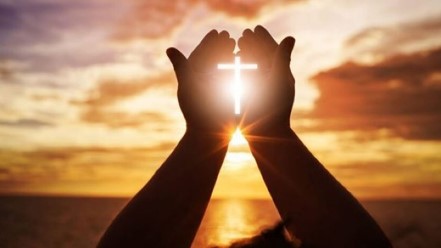 Remedy for this crazy world… I don't know about you, but I'm starting to grow a little weary, and less and less dismayed by what is transpiring daily in this country—numb, even. Perhaps I am finally coming to realize that it is a "God-job" to fix our country. Perhaps we need to remember that the battle we are fighting has already been won by Jesus on the cross. As promised, He is providing for our every need, gently leading those who believe in Him and eternal life. In essence, we are just sojourners passing through this life….
"If, then, you heed all that I command you, walking in my ways, and do what is right in my eyes by keeping my statutes and my commandments…I will be with you."
1 Kings 11:38
God Loves All People Equally
The Bible tells us that God, Our Creator, loves all people—all of humanity—equally. But that is just part of the story. Though His love for us all is eternal, scripture also reveals to us that God's favor rests upon those who revere Him and keep His statutes. He is with His believers as they strive who seek Him, live good lives, serve Him through others, and give Him the glory. However, those who choose not to seek Him are certainly entitled to that choice, too; but they should know they are on their own…
[Jesus said:] "A new command I give you: Love one another, as I have loved you…"
John 13:34
So what is the remedy for this crazy world we live in? There are two: 1) Praying for sound, Godly discernment, peace, and wisdom, and 2) Scripture reading for practical guidance. The truth is, the best we can do is stay in The Word and quietly (or not so quietly) pray—and that really is enough! Prayer is so powerful—light years beyond worry. And what could be more important than asking for God's help? So with that understanding, why not "go all out" and pray grandiose prayers with complete abandon???
[Jesus said:]  "I have told you this so that you might have peace in me. In the world you will have trouble,                              but take courage, I have conquered the world."
John 16:33
So what should we pray for? Well for starters, let's pray that God will bring unity and healing to this great nation. Despite the riptide of globalism, let's pray that God will allow the US to continue to be a sovereign nation, and that He will help our leaders enact fair & just US immigration policies. Let's pray for an end to "identity politics" and the scourge of racism. Like Martin Luther King famously said: "I long for the day when all people will be judged by their character, rather than the color of their skin." Regardless of ethnicity, NO ONE should EVER apologize for the color of the skin that God gave them. No one! After all, there is just one race—the human race. God created us all equal in His sight, loves us profoundly and unconditionally.
Lord, Hear Our Prayer…
Let's pray together that those who engage in corruption and violence will be brought swiftly to justice. That God will preserve our religious freedom, so central to the First Amendment. May God swiftly stop those who prematurely end human life. May He block the tide of euthanasia of the elderly, sick, mentally ill, and disabled, and the stop the killing of 1 million babies per year, just in the US alone. When 42% of all deaths worldwide are due to abortion, we have a global problem that only God can heal!
Yes—Praying to ask God's help, is the only remedy for this crazy world. And I believe anyone who prays and asks God's help will be profoundly blessed in every way… Ahhh–the power of prayer! Even just a simple prayer will do: "Lord have mercy… Heal our nation…Amen!"
 "If God is for us, who can be against us?"  Romans 8:31
© Copyright 2021   |   Adele M. Gill
~ About the Author ~
Adele M. Gill is a retired RN/BSN, and a certified Chaplain. She is the recipient of the 2021 Firebird Book Award for her new faith-based self-help book, 'How to Go from Broken to Blest.' This award winning book is written to help anyone who is struggling in any way, and is now available at Amazon.com: https://amzn.to/2ZWsiCb