By Adele M. Gill   |   Silver Lining Ministries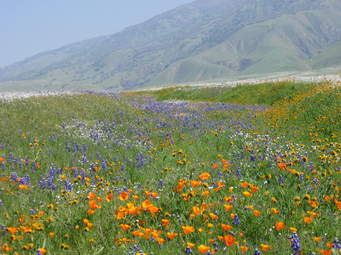 Agree to Disagree? What some call 'politics,' I call, current events. Many current events not only affect all of us and our nation now, but they also shape the world that our children and grandchildren live in– and will inherit. Whether or not we agree with others on high-impact issues, and perspectives, is immaterial. It is imperative that Christians not be silent in the battle between good and evil, right and wrong. In doing so, we often have to make hard choices as to whom to believe and follow—God or man. It is more important than ever for Christians to peacefully engage in conversations about current events issues with others, bringing into the mix a *biblical perspective. Hard as it may be, we always need to put our children first. We need to speak truth with them and for them, as their future–and ours–depend on it!
 "Those who have never been told of Him shall see, and those who have never heard of Him shall understand."
Romans 15:21
All Roads Seem to Lead to Politics
The umbrella of politics and current events has become seemingly all-inclusive, spanning more topics than ever before. All roads these days seem to lead to current events, and subsequently, politics. Talking about the freedom of speech and censorship, the weather (climate change), parenting (gender dysphoria), voting laws (voting integrity), dire illegal immigration issues, and about all citizens being forced to fund 'businesses' (like Planned Parenthood) that kill 350,000+ innocent pre-babies per year (Pro-Life), are all easy fodder for heated arguments, loud discord, and sadly, even being censored and/or shunned. But it is also an incredible opportunity for Christians to share God's ways with others.
Many people these days seem more than hesitant—even allergic–to talking about current events, as they unfold. Could it be that that is because of fear, they are disinterested, too busy to be bothered; feel uninformed, or afraid that those conversations will lead to angry discussions, and being ostracized? But it doesn't need to be that way. We need to try our level best, and if we can't "agree to disagree," we need to step away and pray. Practical faith is not just something that we practice on only Sunday when we go to church. Rather, we, as Christians are called to share and sometimes even defend biblical truths, as we strive to consistently share what God has said in His Word, the Bible. Who and what else really matters, anyway?
Seize the Opportunity
As believing Christians, we are all called to adopt and share a biblical world view, even and especially as our nation, and the world at-large, seem to be spinning out of control. We live in a sinful world of relativity where anything goes. Avoiding such conversations just prevents people from seizing the opportunity to humbly share God's unwavering Truth. How can we possibly learn from others if we are unwilling to peacefully share God's ways via biblical truths?Operative word here is *peacefully.
We need not fear or avoid peacefully talking about current events with others. In these times, we need to stand up and speak up. For it is written in Isaiah 5:20: "Woe to those who call evil good, and good evil." Perhaps we need to rethink the old adage that advises us to, "avoid talking about religion and politics." I think that avoiding, omitting and/or stifling these topics is a very, very bad idea for Christian believers. God's words and ways are never outdated, and should not be silenced. How else can we possibly bear witness in a modern world, except by striving to engage in calm and meaningful conversations, thus harnessing the tremendous opportunity to bring God's Light into this ungodly world? Besides, God's truth always wins out in the end.
'He [Jesus] said to them, "Go into the whole world and proclaim the gospel to every creature."
Mark 16:15
God's Seed Planters
We as Christians are just seed planters. We need to trust that God Himself will come behind us water the seeds we plant, and nurture them along. Peacefully talking about "current events" is a great way to plant seeds. That is why learning to 'agree to disagree' is a much-needed life skill that we all need to adopt and practice as we navigate these turbulent times. But as they say…Fasten your seatbelt! It's not always easy!
So what if others do not accept what we have to say regarding God's biblical truth? The Bible tells us to "dust off your feet," and move on. There are just too many thirsty souls in this world that need to hear about the ways of God, for you to be bogged down, offended, or angry with those who dispute God's biblical truths. Ultimately, it's not about you at all. Our job is just to strive to consistently try to bring God's truth to a world in dire need His Light and Love…
© Copyright 2021   |   Adele M. Gill
~ About the Author ~
Adele M. Gill is a retired RN/BSN, and a certified community Chaplain. She is the recipient of the 2021 Firebird Book Award for her new scripture-based self-help book, 'How to Go from Broken to Blest.' This AWARD WINNING BOOK is written for anyone who is struggling in any way, and is now available at Amazon.