"For I am convinced that neither death nor life, neither angels nor demons, neither the present nor the future, nor any powers, neither height nor depth, nor anything else in all creation, will be able to separate us from the love of God that is in Christ Jesus our Lord."
Romans 8:38-39   (NIV)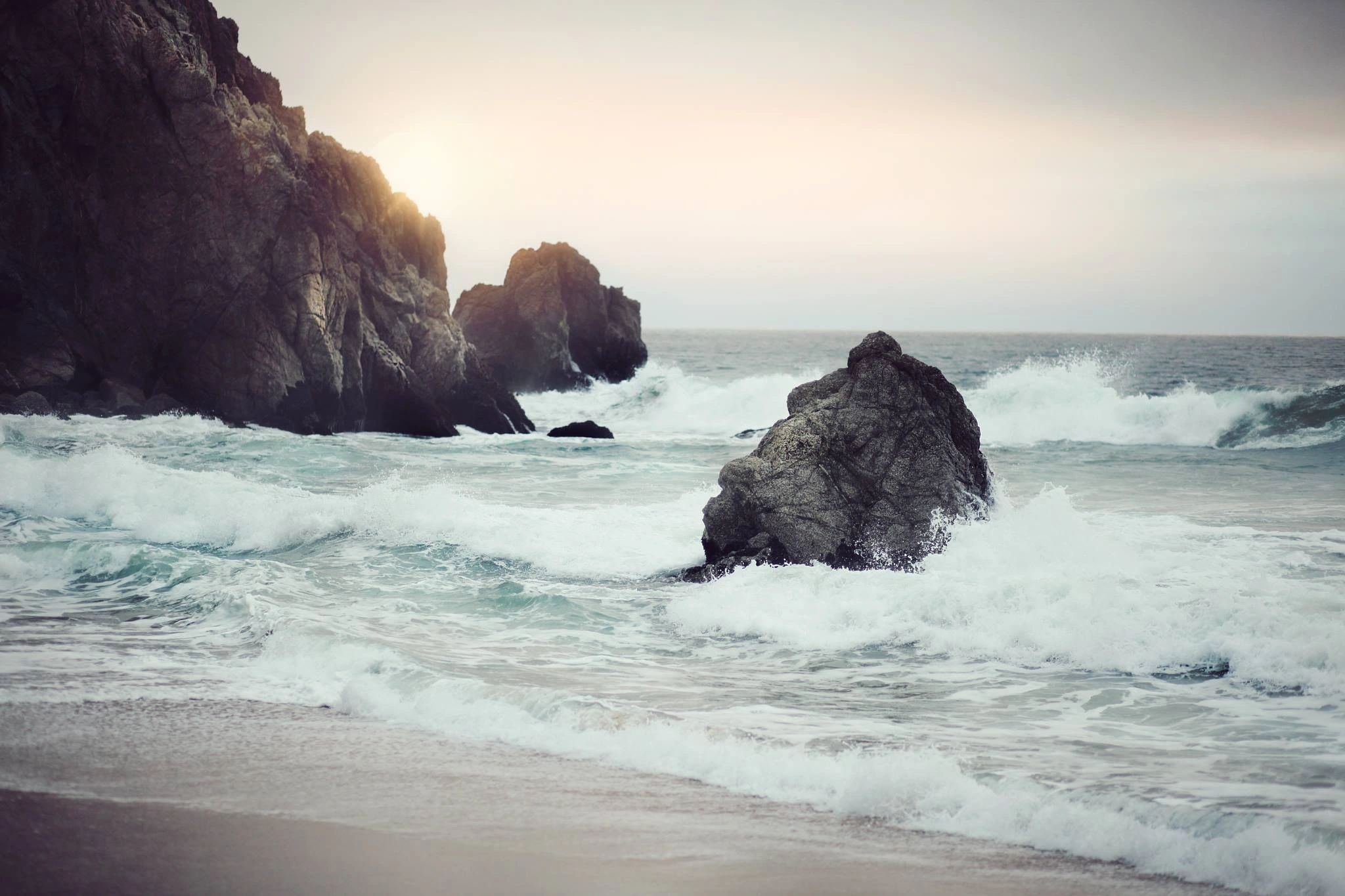 I am convinced that the love that God has for you and me is so far reaching, so extraordinary, so all-powerful, so merciful, that it is unconditional and unmatched. Different  than the world around us, it is not based on what we have, what we do for a living, what we own, who we know…God's love is freely given and for all of humanity, not just the faithful, as some may suggest. When we understand God's love for us in a personal way, we also know, on some level, that 'the ball is in our court' so to speak. As scripture tells us:
"We Love Because He First Loved Us."  I John 4:19
As with any relationship, we decide what comes next, through our own God-given free-will, as to whether we move closer to Him, or turn away. In a sense, we can only depend on the scripture above, and similar ones like it, to enlighten us about God's unconditional, unmatched love. God IS love. Once we try to realize the full extent of His love, we soon realize it is beyond our human comprehension because He loves us like no other. For even when we sin and walk away from Him, nothing can separate us from the love that God has for all of us. When you let the concept of God's love for you really fully settle into your being, you may very well weep for joy!
Though no one has actually seen the face of God, we have seen Him through His Only Son, Jesus Christ, who died on the cross for you and for me. Both God and man, Jesus suffered unmercifully on our behalf, as he bore our sins on the cross, thus helping to obtain for those who believe in Him eternal life. Anyone who knows Jesus Christ knows God, as the two are one, through the power of the Holy Trinity: Father, Son and Holy Spirit.
Weep for Joy
Understanding God's timeless love naturally leads us to recognize that our strength comes from and through Him, even and especially in times of adversity and weakness. We are fully undeserving of this love—which is how we know we have been given God's grace. Grace is 'undeserved merit,' that only He can provide. It is God's gift to us when we are healed of infirmity, daily and after many years, against all odds, for the asking. Grace is ours when He provides generously and mercifully for our every need: Physically, emotionally, mentally, socially, and spiritually—even financially, as we grow in our trust in Him.
Joy is the Byproduct of Gratitude
This is where gratitude comes in…When you are grateful to God for the abundant blessings He has bestowed on you each day, joy is the byproduct of that gratitude. There is no quicker way to true, lasting happiness, peace and joy, than by expressing gratitude to God through heartfelt prayer. When you realize that everything you have, and everything you are, every talent and every treasure you possess comes from Him, your life changes forever. And it becomes easier and easier to try to depend on Him in every circumstance. It is at that point that you may begin to place your focus, gratitude, and trust in Almighty God, and depend on Him daily to fill all your needs. Joy and peace will be yours, as you begin to place your trust in Him.
As I said, I am convinced that the love that God has for you and me is so far reaching, so extraordinary, so all-powerful, so merciful, that it is unconditional and unmatched. Truly, I am convinced that this scripture is good and right and true:
 "For I am convinced that neither death nor life, neither angels nor demons,[a] neither the present nor the future, nor any powers, neither height nor depth, nor anything else in all creation, will be able to separate us from the love of God that is in Christ Jesus our Lord."
Romans 8:38-39   (NIV)
© Copyright 2019   |   Adele M. Gill
https://theinspirationcafeblog.net/blog/
Adele M. Gill, BSN, RN, CPC is the author of 3 inspirational books including 'From Broken to Blest: Embracing the Healing that Awaits You,' written with Dr. Verna Benner Carson. From Broken to Blest is now available on Amazon, and at Barnes at Noble, in print, Nook, and Kindle versions.