Greetings from The Inspiration Cafe!
Today's blog post: God's Gifts for You
by Adele M. Gill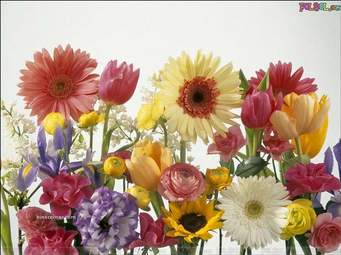 https://theinspirationcafeblog.net
"Each of you should use whatever gift you have received to serve others,  as faithful stewards of God's grace in its various forms."  I Peter 4:10
We all have gifts that God has bestowed upon us—No one is exempt. He has equipped each of us to reach out to others in various ways, be it through the gift of hospitality, compassion and empathy, the ability to comfort others, to encourage others, to love unconditionally; gifts of divine discernment, wisdom, an ability to pray on behalf of others, and my personal favorite: the gifts of faith and love.  In fact, He has prepared each of us well to be a beacon of light to each other. As stewards of these blessed gifts, we are meant to share our gifts freely and mindfully. Ultimately, for Christians, these gifts are designed to help us faithfully lead souls, in love, to Jesus Christ.
The gifts of faith and love are particularly important, as they encompass all of the other gifts. When you have the gifts of faith and love, you are able to share the other gifts with complete abandon. Doors open wide by God Himself, when you authentically and consistently share God's love with others.
For it is only through God's unprecedented grace that we have the gift of faith at all! The gift of faith is the entry way to God's other gifts, one that is to be celebrated. The gift of faith is one that runs deep, as it is the core foundation for reaching out to others. The simple truth is that you have to have faith in order to share faith.
Sometimes Christians are easily frustrated by what appears to be a lack of faith in other people. But in actuality, we need to thank God for the grace He has given us through the gift of faith in our own lives, while praying ceaselessly for God's gift of faith for others. We can never judge or boast about our faith, as it is received through God's grace. Instead, we need to grow in gratitude for it, while fervently praying for the gift of faith for our family, friends and yes, even for our enemies.
© Copyright 2018   |   Adele M. Gill