"Whoever clings to Me I will deliver; whoever knows my name, I will set on high. All who call upon Me I will answer; I will be with them in distress; I will deliver them and give them honor. With length of days I will satisfy them and show them my saving power." Psalm 91:14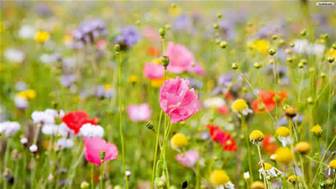 I have a friend who is being tormented in the legal system by some people who have lodged untrue charges in court against him. For him, it is a wicked plague, one that requires much expense to defend his reputation and business in court. Everything is at stake, but he presses on, knowing well that Jesus will pave the way to clear the serious, contrived charges, as God's truth will prevail. A godly man, he trusts that Jesus is paving the way for him and his legal deliverance is at hand.  In his distress, he has called upon the Lord with confidence, believing that "All things work for good for those who love God and are called according to His purpose." [Romans 8:28] Believing in Jesus' holy intervention on his behalf, he waits with confidence, but must endure much angst and legal expense before the truth sets him free. As the Bible says, he must "walk by faith, not by sight…"
***
Today's Scripture is about God's response to our faithfulness. We especially need to cling to Him whenever torrents and torments arise, whenever times get tough. If you don't turn to God in times of trouble, how can He help you?
We as Christians need to call upon the name of Jesus, the name above all names, with sublime confidence to place our requests before Him to be heard. For there is no other name that has the power to save us all from the ravages of sin and death, from the throws of enemies, and the wicked, alike!
We need to pray often, acknowledging the Triune God–Father, Son and Holy Spirit.  Prayer changes things!  It is vitally important to pray to God, through the power of the Holy Spirit, in the name of Jesus Christ. This prayer practice and posture enables us to reach out to God with complete abandon when we are in need, and to also give thanks and praise where it is due. For there is no other name but Jesus to call upon in times of great need.
Some people say it is wrong to only pray or begin going to church in times of great need. Yet the Bible is clear that God is kind and merciful, abounding in love and compassion. The Psalms are a wonderful example for us, as we can turn to those pages and read of people who turned to Him in times of trials and triumphs…In fact, He beckons us all to come to Him with all that we have, all that we are… Just come! Soon you will be bathed in the Lord's warmth, and Light, Peace and Joy. Your burdens will be lighter as you place your trust in Jesus, and he helps you shoulder your toughest life challenges!
Adele M. Gill  |  2015 Copyright  |  www.theinspirationcafeblog.net