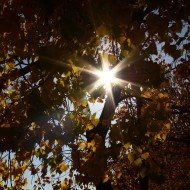 "Give thanks to the Lord, for he is good, his mercy endures forever. Let Israel say: his mercy endures forever. Let the house of Aaron say, his mercy endures forever. Let those who fear the Lord say, his mercy endures forever."       Psalm 118 1-4
Time to REJOICE! Today, at 9:00am Easter Mass, the pews were filled and there was standing room only. With brass, string, and bold choir voices, we celebrated our risen Lord who is risen for all of time. Praise God! Having died a cruel death as ransom for our sins, God knows well that we have much to celebrate today as Christ is risen. Hallelujah! And with His rising from the tomb, we rejoice for He IS expiation for our sins, and "by His stripes, we are healed!" No longer must we hold onto our transgressions; rather, we are called to lay them before the Lord to have our offenses blotted out and trust in Jesus' mercy for us all.
With Jesus as our life focus, we are free from the far reaching effects of infirmity, sin and death. No longer can these things destroy our deep, abiding peace. No longer are we free to live by an "eye for an eye, a tooth for a tooth." With this higher calling imparted to all believers of Jesus, we are able to transcend fear, despair and broken heartedness, and grow in unprecedented trust that all is well as Jesus shoulders our burdens and strife.
And it gets better…Jesus is the Almighty Savior, great comforter, the omnipotent healer, King of Kings and Lord of all. Saving us again and again in our daily lives, He imparts in us the awe-inspiring spirit of forgiveness and compassion, that allow us tremendous grace and mercy to share with others!
Blessed Happy Easter, my dear friend in Christ…I pray that you are able to rejoice with all of humanity from this day forward. For no one has ever brought greater hope to all of mankind…He IS our greatest hope; in Him we steadfastly place all that we are, all that we do, all that we have and hope for with everlasting, sublime confidence. Hope in Jesus never disappoints!
Adele M. Gill     |     2015    |   Copyright