http:www.theinspirationcafeblog.net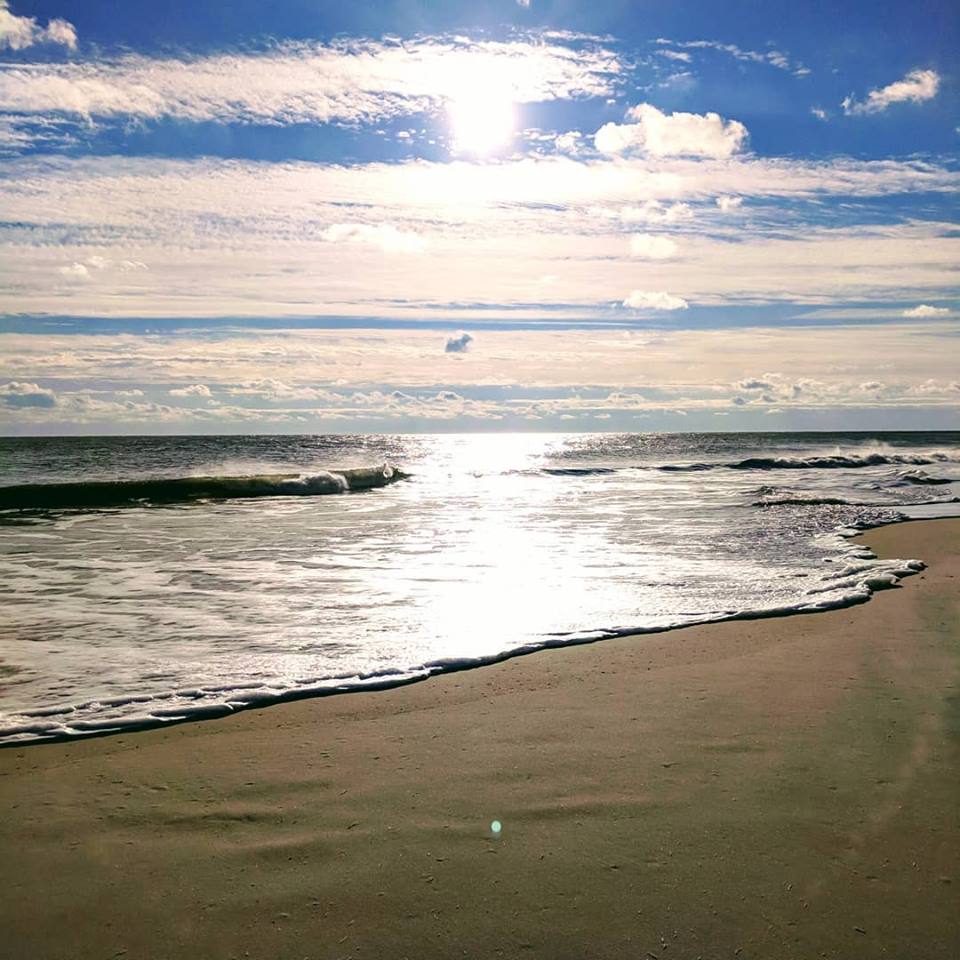 'When Jesus spoke again to the people, he said, "I am the light of the world. Whoever follows Me will never walk in darkness, but will have the light of life."'  John 8:12
Light. God's light. Light is vitally important in both the spiritual sense, and the practical sense. The Bible talks a lot about Light. In fact, it is so central to Judeo-Christian teachings, that it is referenced 263 times in the Old and New Testament. Probably one of the most poignant of all usages of the word light is found in the above scripture when Jesus made His seven 'I Am' statements found in the Book of John.
A Light Illuminating the Darkness
We think about light allowing us to see the path ahead of us with confidence. When we speak about light, we think about warmth and comfort and about it illuminating the way, leading us where we are going, as in a lamp for our feet. A light illuminating the darkness. A light at the end of the tunnel. All things eventually come into the light. Some even say there is something wrong if you can't shine a light on it. For without God's light, we are lost and living in darkness.
The Light of the World
In today's reading, Jesus says, "I am the Light of the world." In God's light, there is no darkness at all. Those who follow Him will never walk in darkness, as He shines His light on every aspect of our lives. God knows everything about us, and His people understand the concept of His abiding Light and Love, despite our short comings. He brings us out of the darkness of sin and death, and by so doing, we are transformed, and equipped for every good work. We are able to trust in Him, and His leading, through the power of the Holy Spirit.
Blessings of Light
In the following well-known Old Testament Bible passage, God gave Moses a life-giving prayer for us that says it all, as He refers to Himself as a Light, "the Lord make His face shine on you." Though many believe it is an Irish blessing, this Bible passage is actually from the Old Testament Book of Numbers:
The Lord said to Moses, "Tell Aaron and his sons, 'This is how you are to bless the Israelites. Say to them: "'The Lord bless you and keep you; the Lord make his face shine on you and be gracious to you; the Lord turn his face toward you and give you peace."' Numbers 6:22-2
It is so awe-inspiring that our loving, patient God thinks enough of us to have given us such a beautiful, hope-filled prayer that is still revered today. As is His way, it is 'so God' that this timeless prayer still stands as a beacon of light leading the way for our enduring relationship with Him. Let all who follow Him praise Him and walk in His great Light!
© Copyright 2019   |   Adele M. Gill | Distributed by News Consortium
_____________________________________________________________
Chaplain Adele M. Gill, RN, BSN, ABDA is author of 3 books including "From Broken to Blest: Embracing the Healing that Awaits You,' written with Dr. Verna Benner Carson. From Broken to Blest is now available on Amazon and at Barnes at Noble in print, Nook & Kindle versions. For more info., click on this link:  https://amzn.to/2pNt9Sk